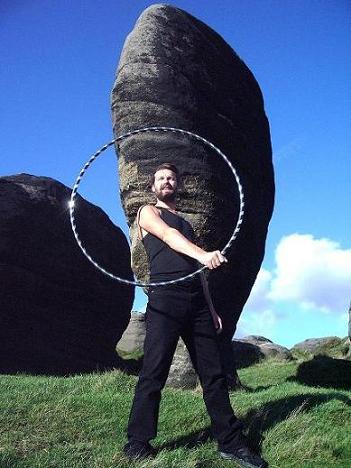 Welcome to my hoop site.
Within the site you will find
Information on learning to hoop
And pages on Hoop Tricks
which are also featured in my DVD
Advice on the size and type of hoop best suited to your needs.
Images of some of the hoops I make
I make all hoops to order.
I am happy to work creatively to make exactly what you want.
I offer discounts on orders of over 10 hoops.
Most of my hoops can be made in collapsible form for easier transportation.